The two respective industry giants partner to power Web 3.0.
This partnership comes in the midst of the massive NFT boom, which affected DapperLabs traffic flow.
Google pushes into the world of blockchain through this new cloud service connection.
PromoJoin the BIGGEST ICO ever launched in Spain: Buy B2M now.
The Trust Project is an international consortium of news organizations building standards of transparency.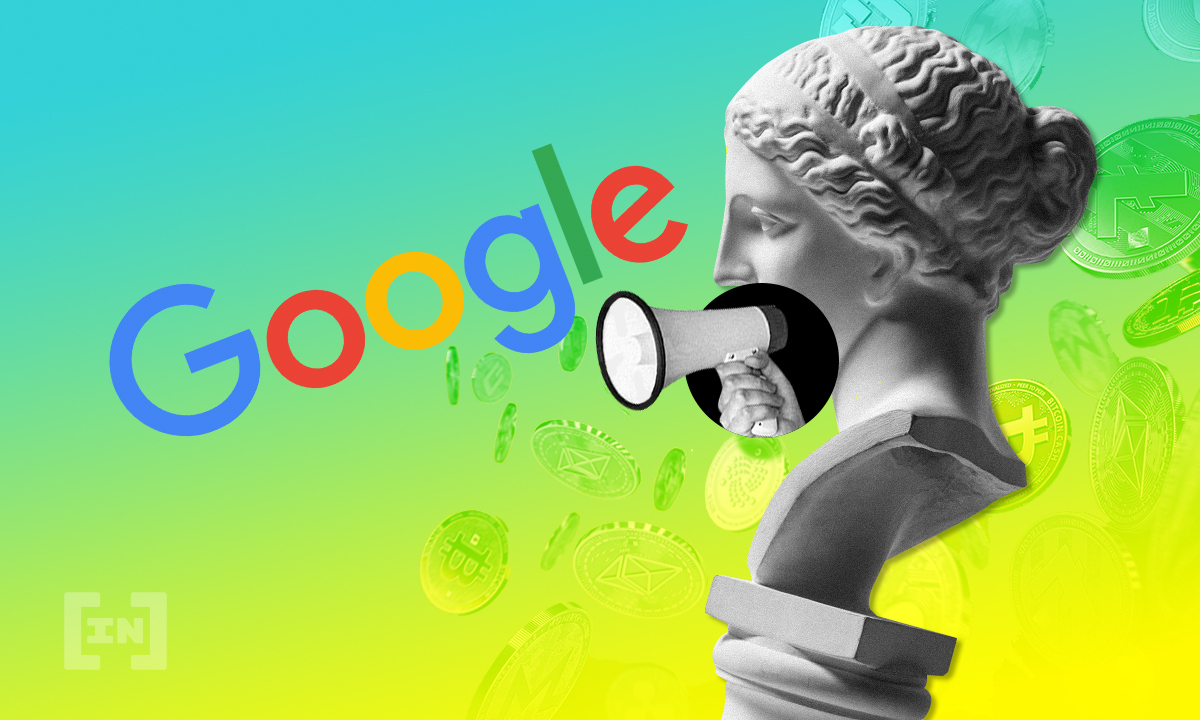 Two respective industry giants, Google and Dapper Labs, came together in an effort for enhanced blockchain support as Web 3.0 approaches.Sponsored
On Tuesday Google Cloud revealed a partnership with blockchain industry-giant Dapper Labs. The deal surrounds support and scalability for the Dapper Labs blockchain Flow. Google's cloud service infrastructure will help with Flow operations and scaling.
This move comes as the Flow network hosts dozens of applications, which includes the NFT giants NBA Top Shot and CryptoKitties. Along with the applications, the network has over 2,000 developers building on top of it. This new partnership allows those developers access to lower latency nodes through Google cloud services. Sponsored
As the digital world moves to Web 3.0, internet giants try to find their niche. Google's latest move with Dapper Labs gives it a developer-friendly sheen. However, it still does not process crypto mining. Nonetheless, this new development allows the ability to choose a preferred region to power their platforms. This means the choice can be made off of regional energy consumption.
According to vice president of Google Cloud North America, Janet Kennedy this development provides Dapper Labs with the support and scalability it needs in this time of industry growth.
"It's really about helping them with rapid and sustainable growth," says Kennedy. "Blockchain technology is becoming more and more mainstream. So companies like Dapper need scalable, secure infrastructure to grow their business, and even more importantly, support their networks."
A new dawn for blockchain
With the monumental rise of non-fungible tokens over the last year, the blockchain and crypto industry felt the shift. Over the summer, according to Dapp Radar, users on Dapper's network conducted between 500,000 and one million weekly transactions. During this time the platform grew to the fourth largest in the space.
The highly popular NBA Top Shot collection made almost $700 million in sales in only one year of existence. The new partnership with Google is in hopes of scaling Top Shot and other NFTs which run on Flow.
This deal between Google and Dapper is the latest in some recent crypto-forward moves from the tech giant. Recently, Google allowed crypto ads as a part of new policy. 
HTTPS://BCN.SOCIAL Blockchain News @bcnsocialnews
SOURCE Google Partners With Dapper Labs to Power Flow Blockchain – BeInCrypto