Shiba Inu (CCC:SHIB-USD) has promised to be the "Dogecoin (CCC:DOGE-USD) killer," but many investors have not been convinced. Today though, the network is giving DOGE a run for its money. A listing on Coinbase (NASDAQ:COIN) as well as Binance (CCC:BNB-USD), coupled with some new upgrade teasers is lifting the token up in a huge way. Now, the SHIB crypto really does stand to overtake Dogecoin as the king of meme cryptos.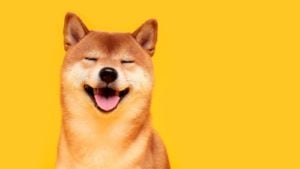 Source: Shutterstock
It's been quite a busy week for the Shiba Inu community.
In the last couple of days, the token has seen listing on two of the largest crypto exchanges in the world. Tuesday saw Binance's announcement that SHIB trading would begin imminently on its U.S. platform. Wednesday saw the actual launch of the listing. Of course, being the largest exchange in the world by transaction volume, the token got a large boost in exposure and accessibility.
Keeping the good times rolling is Thursday's news, which saw trading begin for Shiba Inu on the Coinbase platform. Coinbase, the second-largest crypto exchange in the world, just recently added SHIB to its Pro platform after months of delay. Now, Shiba Inu is moving into the big leagues on the main Coinbase platform. SOURCE https://investorplace.com/2021/09/shiba-inu-leaves-dogecoin-in-the-dust-as-coinbase-adds-support-for-the-shib-crypto/